Aedofab Anti-Sway Bar Quick Disconnect Kit Install For a Discovery Series 1
Click on images for a larger picture
Introduction
The following outlines the install of AedoFab Sway Bar Disconnects on a 1997 Discovery SE, below is a picture of the disconnect kit which can be used on either end of the truck: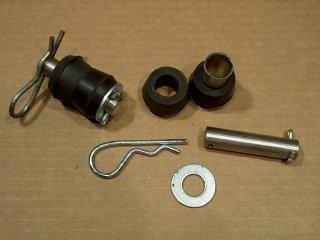 As you can see, the kits are quite simple. They consists of the following:
New rubber bushings to replace your current ones that are likely to be warped and/or rotted
Stainless steel sleeves flanged at each end. The flanges allow the rubber bushings to stay seated when you disconnect the sway bars.
Stainless steel pins, drilled at each end. On one end, a cotter pin will be already inserted, bent, and filed to remove any sharp edges
Washers
Removable Cotter Pins
The kit is designed so you don't have to deal with bushings either falling out or getting stuck in their mounts when you disconnect the sway bars. This saves you from having to pry out the bushings after you remove the quick disconnects. They stay seated and you can feel confident that they will stay put while you are on the trail. Installation The first shot shows the sway bar already disconnected. To remove the existing bolts and bushings, simply unbolt them and remove the old bushings, using pliers if necessary. Spraying a little WD40 on them helps break them free as well.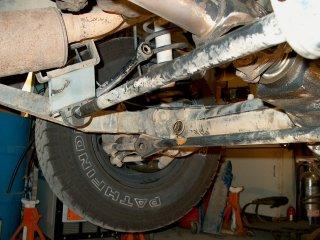 In the above shot, you can see the front Sway Bar Extension installed. If you have a 3″ or taller lift, you may have noticed that the front drive shaft rubs on the sway bar in its stock position. These extensions alleviate this issue by pushing the sway bar down further from the frame while not adversely effecting stability or strength.
Step 1 Lubricate one of the rubber bushings using spray silicone and slide it onto the flanged stainless steel sleeve. You want the end with the smaller circumference to be towards the center of the sleeve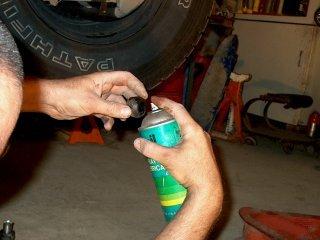 Step 2
Insert the sleeve with one bushing on into the mount. Once fitted in its mount, slide the other bushing over the sleeve. It will be a tight fit, so you may need to use channel locks or pliers to assist.
Step 3
Slide the pin through the sleve with the washer and cotter pin on the side without the bar.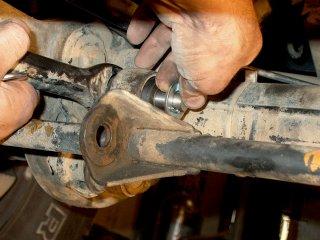 Step 4
Insert the cotter pin and repeat for the other ends. To disconnect the bar later, simply pull the cotter pin and slide the center pin out. The bushings will stay in place while you are wheeling.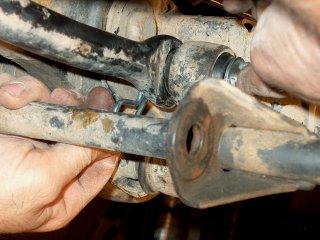 Here are some shots of the disconnects installed: