AedoFab Sway Bar Quick Disconnect Kits for Discovery Series 1
AedoFab quick disconnect kits allow you to retain the on-road handling characteristics of your Discovery while still having a quick method to disconnect your sway bars for maximum articulation on the trail. They can be purchased in either a set of 2 ($65 and will take care of one end) or 4 ($125 for front and rear), plus shipping.
The kit is designed so you don't have to deal with bushings either falling out or getting stuck in their mounts when you disconnect the sway bars. This saves you from having to pry out the bushings after you remove the quick disconnects. They stay seated and you can feel confident that they will stay put while you are on the trail.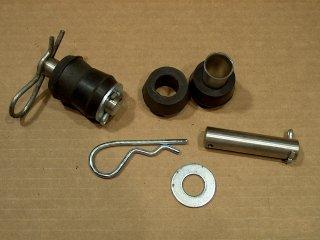 Quick Disconnects: $65 for two or $125 for a set of four
They include the following:
New rubber bushings to replace your current ones that are likely to be warped and/or rotted
Stainless steel sleeves flanged at each end. The flanges allow the rubber bushings to stay seated when you disconnect the sway bars.
Stainless steel pins, drilled at each end. On one end, a cotter pin will be already inserted, bent, and filed to remove any sharp edges
Washers
Removable Cotter Pins
Pricing does not include shipping charges.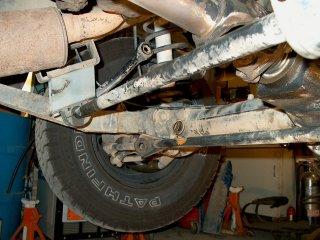 Sway Bar Extension: $45
To accompany the sway bar disconnects, you may also need a front Sway Bar Extension. For lifts 3″ or more, the front driveshaft may rub on the sway bar, especially with a CV type shaft. The extension spaces the sway bar down to avoid rubbing.
Pricing does not include shipping charges.